---
What started out as a simple table project in a high school in Georgia - ended up better than expected. Kennesaw Mountain H.S. needed an 8' static scoring table. After that project was easily completed, Sports Image had several other sponsors interested in the school. We collaborated with the school and decided to do a simple signage project that added over a thousand dollars into the athletic budget to help eliminate some 'pay to play' policies.
"The new scorer's table looks great and the signage on the basketball scoreboard helped with much needed money. I earmarked the dollars to help underprivileged players who can't afford to 'pay to play. "
Chris Jackson


Basketball Coach
Kennesaw Mountain High School
---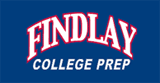 In 7 short years, Sports Image has grown the Flyin' to the Hoop basketball tournament into one of the country's best. The USA Today has named it one of the Top 10 prep basketball events in the nation. Every January, this event pumps over $1,000,000 into the local Dayton, Ohio economy.
"Flyin' to the Hoop, managed by Sports Image, is a first class event in the heart of an area that is passionate about high school basketball. The arena and environment are a must see for fans and we hope that our team is fortunate enough to experience the event each and every year. I'd sign a lifetime contract with Flyin' to the Hoop if my administration would let me. "
Todd Simon


Basketball Coach
Findlay Prep Pilots - 2009 #1 Ranked High School Basketball Team in the Nation.
---
Our first school helped in the state of Minnesota, Tartan High School was in need of several new scoring tables. Sports Image donated 2- 8' static vinyl tables to the school. The potential is there to help with several other initiatives at the school...
"I just got my 2 tables today. Believe me they look great! Really!! Can we now work on one or two more? …and then can we work on the Track Scoreboard? Thank you for all of your time and consideration".
Lee Alger


Athletic Director
Tartan High School
---
Sports Image ® has even helped junior high and middle schools...
"On behalf of Birch Run Athletic Department and Marshall Greene Middle School, I would like to thank you for providing the new wall padding. Each and every day students and parents have remarked about the appearance and also the protection they provide."
Philip Periard


Athletic Director
Birch Run Area Schools
---
"Abilene Cooper just completed a project with Nick Schmidt and Sports Image ® for two scoring tables for our high school gyms. This was one of the most pleasant experiences I have had with an outside contractor in my 23 years of coaching. Everything was handled in a professional manner, and cost me absolutely no time, headaches and most importantly, no money. Thanks to the fine people at Sports Image ® , Abilene Cooper is a highly satisfied customer and looks forward to future dealings as we continue the difficult task of addressing facility needs in times of limited budgets. "
Marc Case


Head Basketball Coach
Abilene Cooper High School